Friends of St Teresa's
The Friends of St Teresa's is made up of parents and grandparents of children at our school who raise considerable amounts of money throughout the year from events like:-
Christmas Fair

Cake sales

Discos

Ice cream sales

Summer Fair
They meet regularly with the Head Teacher to discuss future events and decide how the money should be spent.
The Friends is a mixture of parents who work together for the benefit of the children at St. Teresa's. The Friends work best when we have a lot of people, all contributing even the smallest amount of time.
There are many different ways you can help with the Friends, whether you have lots of time to offer or just a few hours each term, every little helps. No experience necessary!
Taking an active role with the Friends can really help provide much needed resources for the school that will enhance your child's learning and enjoyment of school.
We are very grateful to all those involved.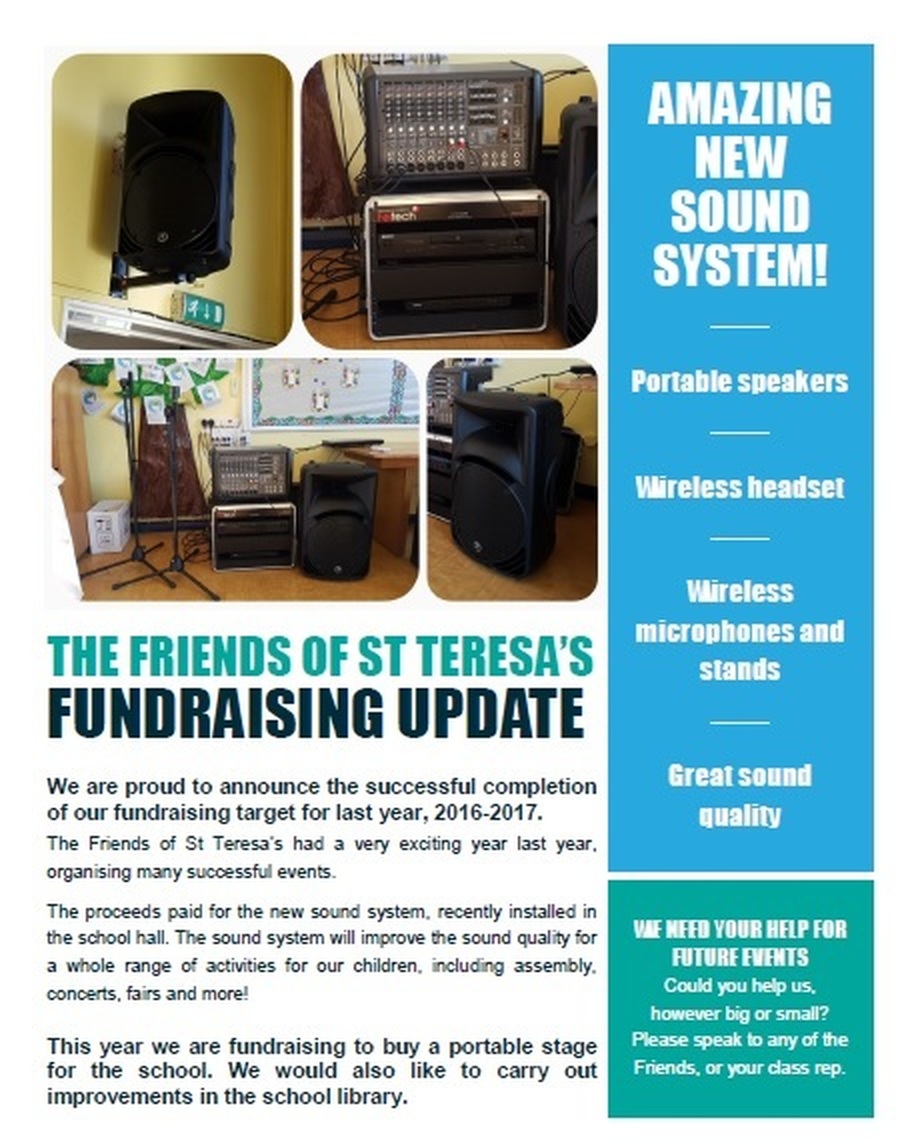 Polish Night at St Teresa's - November 2015
Adult Back to School Disco 3rd Oct 2016
St Teresa's Christmas Fair 2018
On the 3rd of May , the whole school was treated to a magical performance of the 'The Lion The Witch and The Wardrobe'.
Many thanks to the Friends of St Teresa's who kindly arranged this fabulous treat.
School Disco 19th January 2018
Aladdin Panto 11th January 2018
Christmas Fair 1st December 2017
Friends Jubilee Festival 10th June 2017
.