Information and forms for new Reception and Nursery parents
Dear parents
Welcome to St Teresa's
This is not our normal welcome to new parents and children, however given the current situation we are unable to welcome you in our usual manner. Therefore we have prepared information presentations for you to view below.
New Reception parents powerpoint - June 2020
New Nursery parents powerpoint - June 2020
Induction Reception parents June 2020
We have also added all the information usually given out at our new parents meeting. See below for Important information for all new parents and children. Please take time to carefully read all of these documents so you are fully informed about the school procedures and expectations.
To enable your child to start school next term, we need you to complete the relevant forms below in New starter forms for all Nursery and Reception September 2020.
For your convenience these forms can be downloaded, completed and then emailed back as attachments to admin@stteresas.herts.sch.uk or completed and returned by hand to the school office. Please ring the buzzer and you will be directed to leave your completed forms on the bench outside the office.
Please complete and return these forms to the school office by Friday 10th July. If you have any problems or queries please contact the school office 020 8953 3753.
We would also be grateful for your swift completion of the 'All about me booklet' as this will help your child's teacher to get to know your child a little before they start.
School Milk
Children in our nursery and reception classes, under the age of 5, currently qualify to receive free milk at school as part of the UK Government's Nursery Milk Scheme.
Once your child turns five and you still want your child to have milk you must pay for this unless you qualify for benefit related Free School Meals.
Please read below how you consent (if they are under five) or order milk (for over fives) for your child.
Milk Letter Autumn Term 2020 Nursery only
Please download the FREE school Gateway App from your normal app provider.
All payments to the school must be made via this app which is also used as a method of vital communication from the school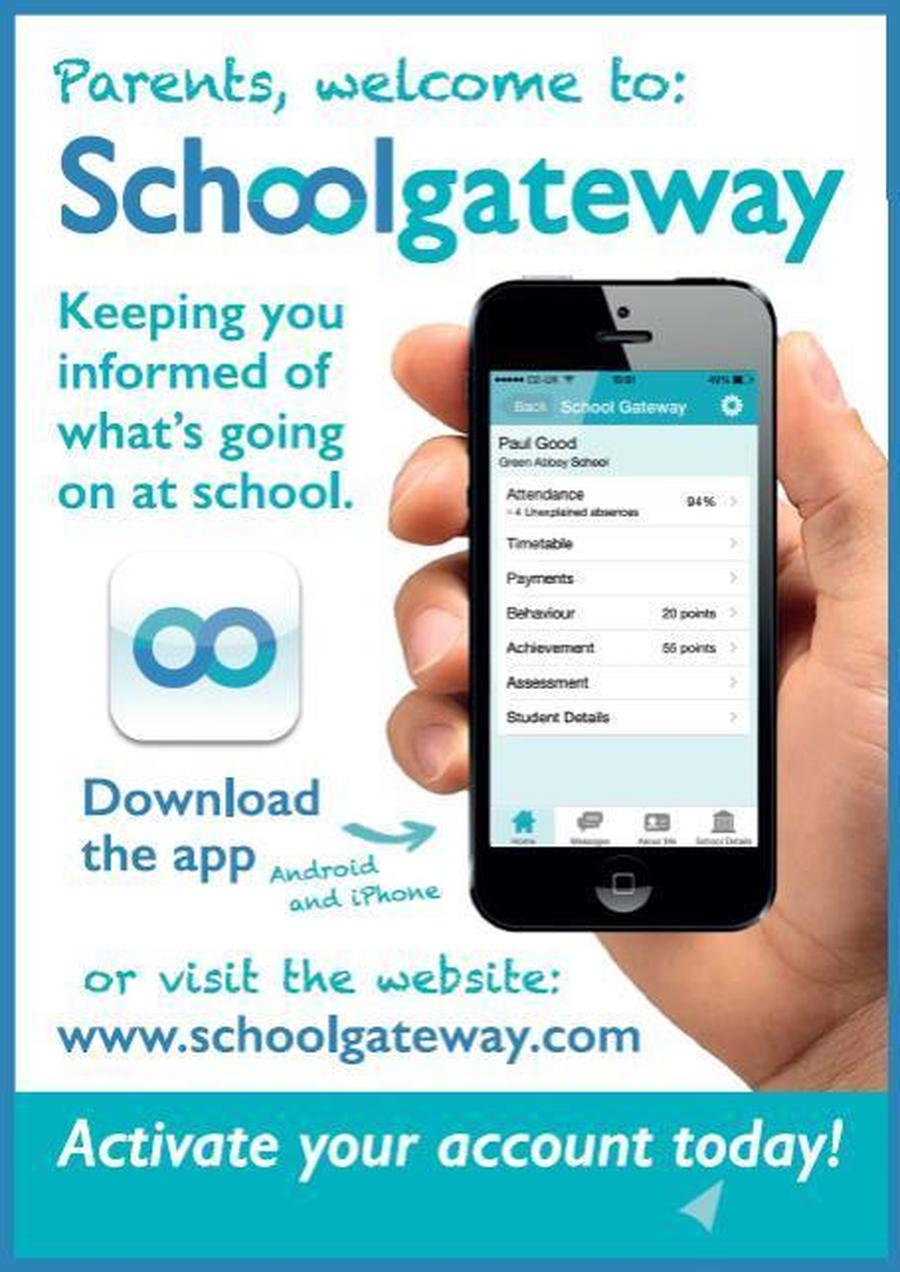 New starter forms for all Nursery and Reception September 2020