Welcome to Reception
A very warm welcome to Reception.
Reception is a really important and exciting year where the children develop skills that will hopefully stay with them for the rest of their time in school and beyond. We support them to become independent learners through encouraging their own ideas and curiosity about the world around them. We go on an incredible journey together in learning to read and write and develop the building blocks of mathematics. We plan topics throughout the year that emphasise different areas of the curriculum.
All children in Reception follow the Early Years Foundation Stage framework that is divided into the seven areas of learning. They have a mixture of adult led activities and child initiated learning, where the children learn by doing things for themselves.
We work together with parents to ensure all children are, 'Growing and learning together, as part of God's family, to be the best that we can be.'
Mrs Serban Class Teacher
Mrs Mansfield and Mrs Joyce Support Staff
Class email address for parents to use if you need to contact Mrs Serban directly about your child's learning Reception@stteresas.herts.sch.uk
All other communication should be directed to the school office admin@stteresas.herts.sch.uk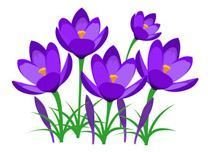 Reception Class Newsletter - Spring Term 2023
Reception Christmas Nativity Play

Parents Meeting presentations 14th March 2022

Tapestry Guide for Parents St Teresa's
Click on the link below to find useful information on how to help your child at home