Welcome to Reception
A very warm welcome to Reception.
Reception is a really important and exciting year where the children develop skills that will hopefully stay with them for the rest of their time in school and beyond. We support them to become independent learners through encouraging their own ideas and curiosity about the world around them. We go on an incredible journey together in learning to read and write and develop the building blocks of mathematics. We plan topics throughout the year that emphasise different areas of the curriculum.
All children in Reception follow the Early Years Foundation Stage framework that is divided into the seven areas of learning. They have a mixture of adult led activities and child initiated learning, where the children learn by doing things for themselves.
We work together with parents to ensure all children are, 'Growing and learning together, as part of God's family, to be the best that we can be.'
New Reception parents presentation - June 2020
Mrs Ward
PE day Monday - Children to come to school in their PE kit with normal shoes and socks - No tights please
Class email address for parents to use if you need to contact Mrs Ward directly about your child's learning Reception@stteresas.herts.sch.uk
All other communication should be directed to the school office admin@stteresas.herts.sch.uk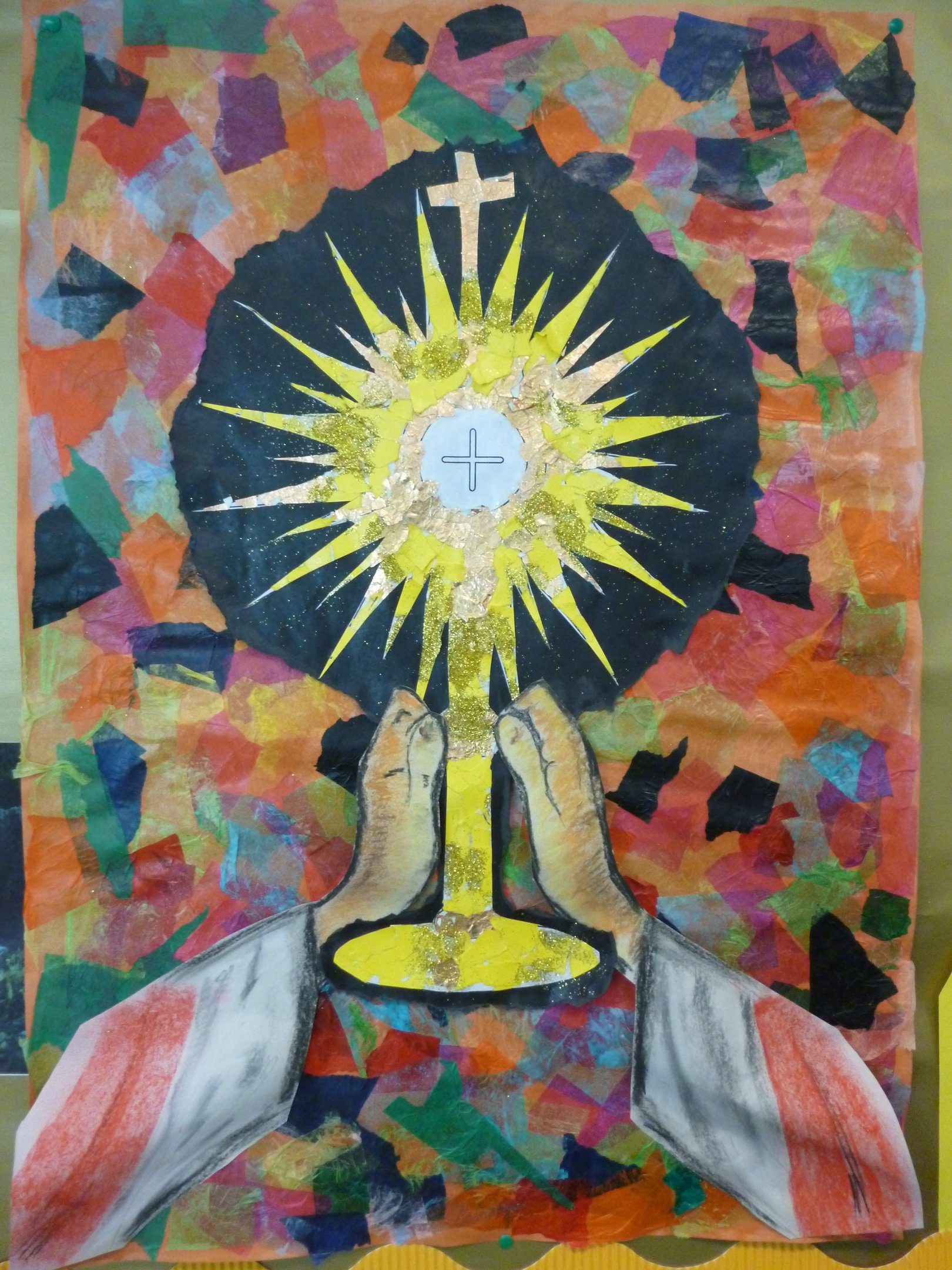 Reception RE Newsletter - Autumn 2021
Meet the teacher presentation 2021

Tapestry Guide for Parents St Teresa's
Click on the link below to find useful information on how to help your child t home
Summer 2 - Term learning 2021
What a lovely second half to the summer term we have had with the Nursery children enjoying their learning.
This term we are looking at minibeasts and have so far learnt about bees, caterpillars, butterflies and spiders. The children have enjoyed watching the caterpillars in the classroom build their cocoons and the butterflies emerging. They also have enjoyed watching our tadpoles grow into froglets before growing into frogs and they have now been released back into the pond they came from.
In RE we have been looking at how Jesus had a special group of friends called disciples and how we too have lots of friends both in school and also in Jesus. We have taken a walk to and around St Teresa's Church and how we can show Jesus we love him by how we behaved when we are inside the Church.
In maths this half term we have been continuing with our counting skills and recognising numbers to 10.
PE this term has been spent practising our gymnastics skills in the hall. We have been using the equipment to practise our balancing, rolling and jumping. The children have really enjoyed these lessons and being able to use the different pieces of equipment.
We have been exploring the Forest School each week with different trails to follow through the forest. The first week the children had to follow pictures which told the story of the Hungry Caterpillar and they had to find what the caterpillar ate each day. They have also followed a trail which helped tell the story of 'The Very Lazy Ladybird' where the children had to find each of the animals the ladybird came across in the story.
In phonics the children have continued listening to the sound at the start of a word and seeing if they can match words which have the same sound at the start. They have also been practising how to write the letter 'm' and 'i'.