I am delighted to welcome you to the wonderful world of Year 4. On this page, you will find the fantastic work we have been doing this year. The children will enjoy a broad and balanced curriculum with a focus on embedding learning from last year as well as mastering the Year 4 curriculum.
In Year 4 we encourage a growth mindset attitude to learning with children working towards becoming independent learners as they gain more responsibility through self-marking, home learning and leadership roles within the class.
We look forward to working closely with you and your child over the next year.
Miss Fisher
Class email address for parents to use if you need to contact Miss Fisher directly about your child's learning Year4@stteresas.herts.sch.uk
All other communication should be directed to the school office admin@stteresas.herts.sch.uk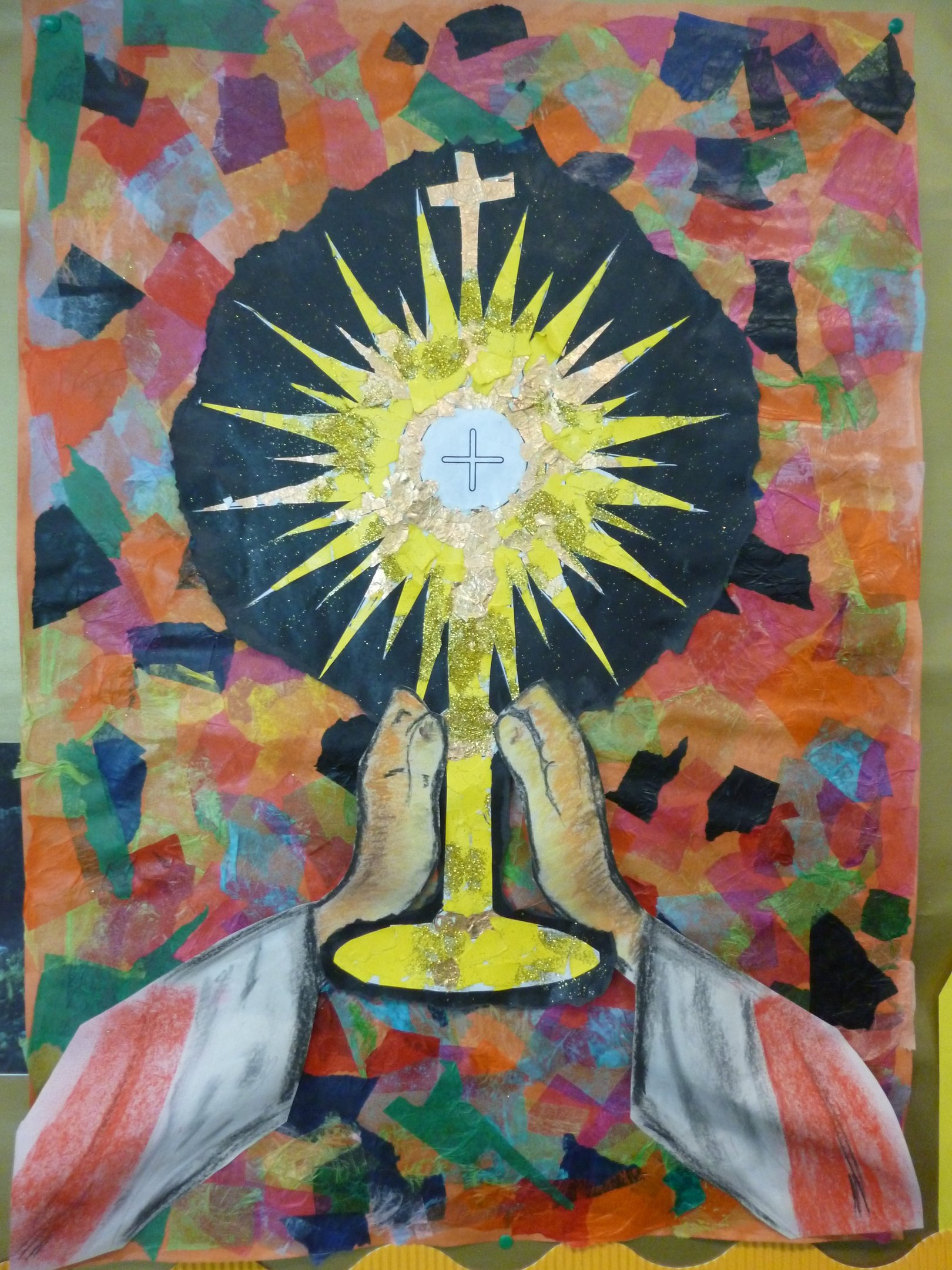 Y4 RE Newsletter - Autumn 2021
Y4 Class Newsletter - Autumn Term 2021
Meet the teacher presentation 2021

Y4 Curriculum Map 2021/2022
Y4 Additional Learning Resources Suggestions
This half term we have produced some wonderful work in Y3. In Literacy we have been reading a new story called 'Fly Eagle Fly' and we have described characters and setting using expanded noun phrases, conjunctions, inverted commas, and different punctuation. In maths we have been looking at adding, subtracting and comparing lengths and we also looked at the value of money.
During our R.E. learning we have been looking at celebrating the year of St Joseph. He played an important role as a Father Figure in Jesus's life. We also learned about Hinduism and how different faiths celebrate New Year. On the Feast of Saints Peter and Paul, we led the mass celebration at church and wore our First Holy Communion outfits.
In Art we have been making a 3D electric car using bio degradable materials for the Keep Britain Green and we have drawn a pot of flowers using Van Gogh technique.
In Science, we've been learning about Healthy Life Style and we learnt about healthy eating habits and how to keep fit. We also looked at Jamie's Freestyle Football where we learnt different skills on how to move a football using different parts of the body. Year 3 also competed in different sport activities in the Health, Fitness and Wellbeing week house team members tried to get as many points for their team.
Year 3 also took part in Speaker's Cup Competition where we talked about our hobbies and different skills we have.