I am delighted to welcome you to the wonderful world of Year 4. On this page, you will find the fantastic work we have been doing this year. The children will enjoy a broad and balanced curriculum with a focus on embedding learning from last year as well as mastering the Year 4 curriculum.
In Year 4 we encourage a growth mindset attitude to learning with children working towards becoming independent learners as they gain more responsibility through self-marking, home learning and leadership roles within the class.
We look forward to working closely with you and your child over the next year.
Miss Fisher
Class email address for parents to use if you need to contact Miss Fisher directly about your child's learning Year4@stteresas.herts.sch.uk
All other communication should be directed to the school office admin@stteresas.herts.sch.uk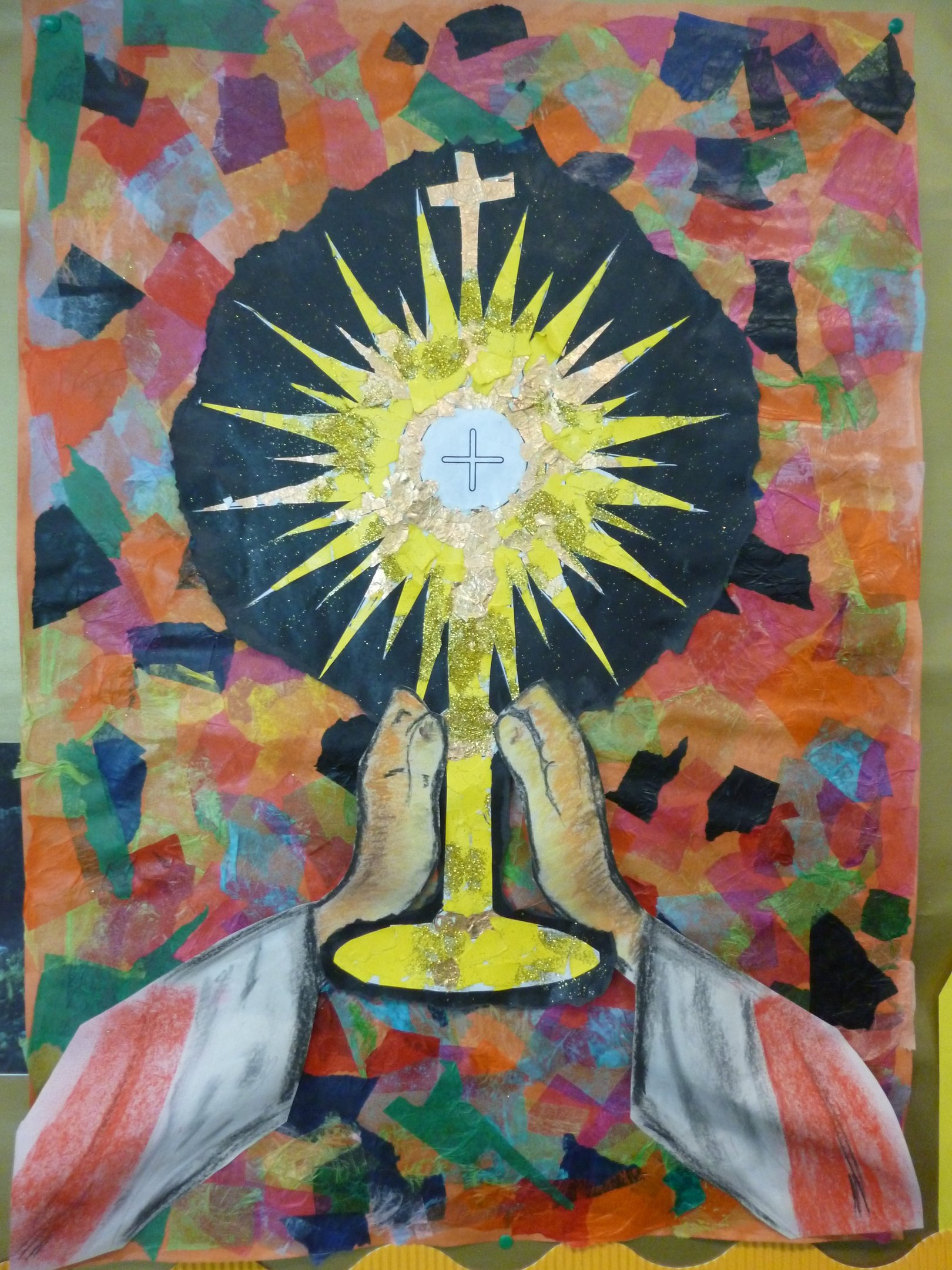 Y4 RE Newsletter - Autumn 2021
Y4 Class Newsletter - Autumn Term 2021
Meet the teacher presentation 2021

Y4 Curriculum Map 2021/2022
Y4 Additional Learning Resources Suggestions
Additional Meet the teacher information
This term in Year 4 we have been looking at the book 'The Lost Spells' by Robert Macfarlane and Jackie Morris. We learnt that the book is a protest about the loss of British wildlife and trees so researched what animals are native to Britain. Then we created our own acrostic poems similar to ones in the book. To improve our memory and understanding of the poems we also learnt several off by heart including Red Fox, which you can see above. As lots of the picture in the book are watercolors, we painted the red fox before writing instructions explain how to use watercolors.
Our RE learning focused on stories from the Bible, so we practiced how to find certain passages in the Old and New Testaments. We also created our own Bibles by writing a blurb telling people what the Bible was all about and why it is important. We were also very lucky and got to take part in a Judaism workshop where we discovered interesting facts about the Torah and how it helps Jewish people live their life. During the month of October, our Apostles of Mercy have been leading us in saying the Rosary.
In our math sessions, we have been focusing on place value, rounding numbers, ordering numbers and concrete representation using the base 10. As part of our P.E. lessons, we have been learning how to speed stack.