Welcome to Nursery
A very warm welcome to Nursery
In Nursery we have a strong emphasis on developing communication and language skills. We also encourage children to develop strong relationships with adults and other children. We work closely with Reception and follow the Early Years Foundation Stage framework that is divided into the seven areas of learning. Much of the time is spent learning through play. We observe children in their play and plan activities that encourage their interests. Nursery rhymes, stories and singing are very important in our curriculum and we plan adult led activities that develop early phonics and mathematics. We support the children to become independent learners and to develop the skills for a good start in Reception.
We work together with parents to ensure all children are, 'Growing and learning together, as part of God's family, to be the best that we can be.'
Mrs Hatton and Mrs Liffchak - Nursery class teachers
Mrs Clancy - Nursery class nurse
PE day Tuesdays- Children to come to school in their PE kit with normal shoes and sock - No tights please
Class email address for parents to use if you need to contact Mrs Hatton or Mrs Liffchak directly about your child's learning nursery@stteresas.herts.sch.uk. All other communication should be directed to the school office admin@stteresas.herts.sch.uk

Tapestry Guide for Parents St Teresa's
Nursery Class Newsletter - Spring Term 2021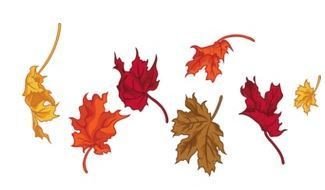 Nursery Class Newsletter - Autumn Term 2020
Autumn 2 Term learning -2020
We have had another great half term of learning.
In maths we have been learning lots about the number 2. We have been thinking about opposites such as big and small and long and short. We continued to think about repeated patterns and colour.
We have continued to learn our nursery rhymes such as Hickory Dickory Dock, Miss Polly had a Dolly and Five Little Speckled Frogs. The children have also enjoyed retelling and acting out The Gingerbread Man.
The children have learnt lots about different religious festivals such as Diwali and Hannukah. We made tea lights and Menorahs. They have also learnt lots about the Christmas story.
We have continued to practise our Golden Rules of being kind, helpful and gentle. We have also been trying very hard to learn our daily prayers.
Spring 1 Term learning -2021
This has been a slightly different term for us all, but we have been so impressed with the work the nursery children have been completing and we have really enjoyed seeing all the photos and videos on Tapestry.
In RE we have been looking at what Jesus did when he was younger like the nursery children. We have also been thinking about what questions we would like to ask him if we could and how we can follow in his footsteps. We have also thought about the story of Jesus in the temple.
We started the term with our topic on Winter. We have had different stories each week around this theme where we have had to think about what words can describe winter, paint a wintry picture and even rescue an animal which had been trapped in ice! The children have gone for winter hunts at home and drawn an animal they might find in colder climates.
In maths we have been practising recognising numbers up to at least 5 and in some cases all the way up to 10! We have been putting these numbers back into the right order again as well as playing different board games which use a dice so we can continue with our number recognition and counting practice.
The children have been working very hard on their fine motor skills this half term with lots of playdoh gym, cutting activities and pencil control tasks. This will help them with strengthening those muscles in their hands and fingers.
We have also been trying to stay active to keep our body and our minds as healthy as possible. Each week the children have been given a PE challenge to try as well as to join in with the Joe Wicks workouts. We have also been practising our yoga to help us improve our balance and strength.
The children have also been practising their cooking skills at home. We have been very impressed with some of the things you are baking and cooking at home.
Autumn 1 Term learning -2020
We have had a great start to our Autumn Term. The children have enjoyed getting to know us, each other and their classroom. They have started to settle well and are learning the routine of the morning.
We have been learning lots of nursery rhymes such as The Grand Old Duke of York, Humpty Dumpty, and Incy Wincy Spider. They have enjoyed acting these out as well as creating some wonderful pieces of artwork inspired by them.
We have been looking at colours, shapes and how to make patterns in maths. They have used cubes and cotton reels to create colourful patterns. We have been thinking about the number one. The children have used chalk to draw this number and have had fun finding one object around the classroom.
We have been developing our fine motor skills in the mornings by threading, using peg boards, cutting, drawing and building with blocks.
In R.E we have learnt about St Teresa and why she is important to us. We have also been learning about how God loves us.
We have been thinking about the changes that happen in Autumn. We went on an Autumn walk and looked for the signs that Autumn has arrived. We found pine cones, acorns and lots and lots of different coloured leaves.